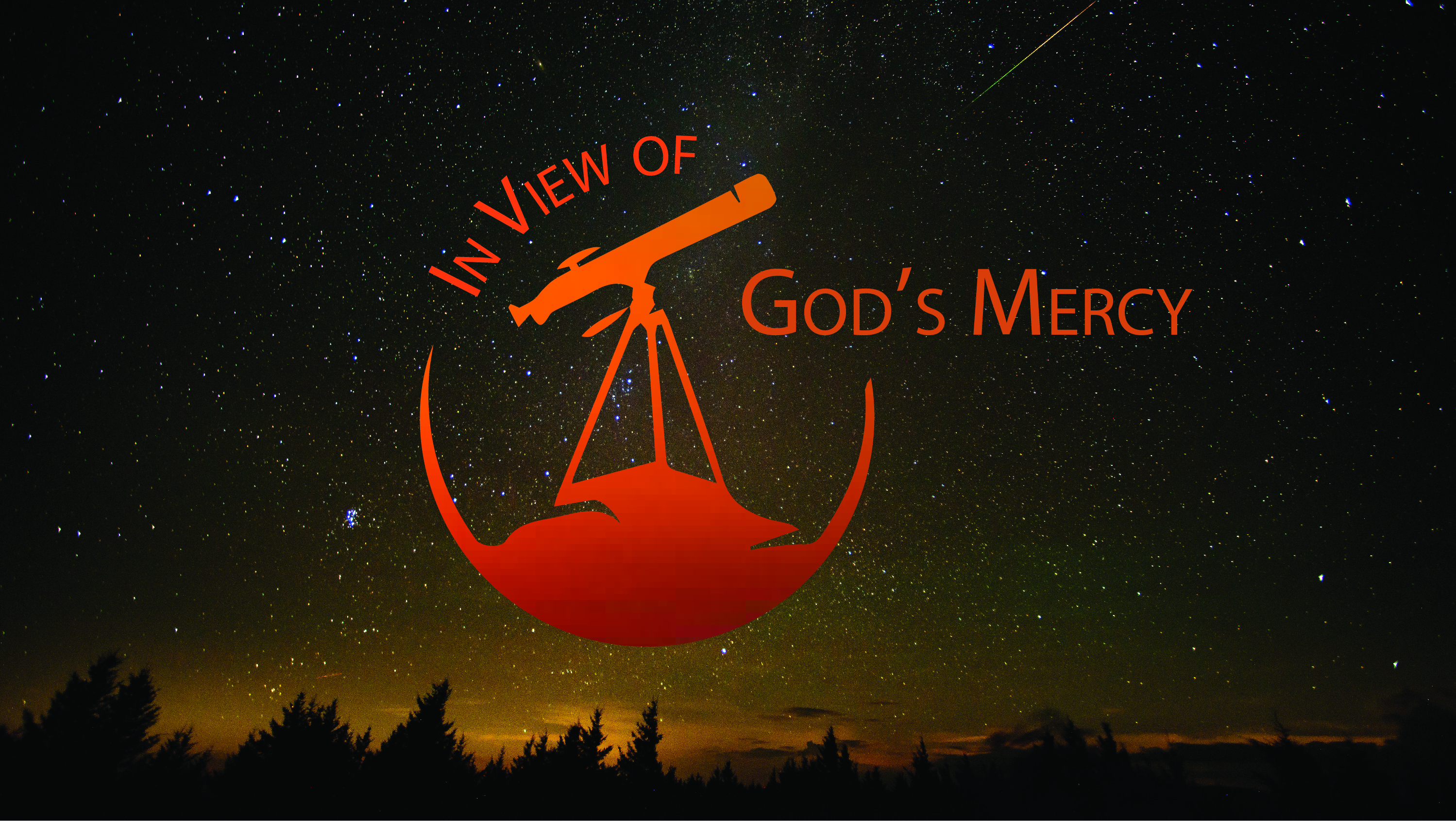 Often at night, in the darkness, I have the most difficult battles. The sins, the failures, the pains of the day settle over me in the darkness.
Yet, the image for our new message series (above) reminds me that it is at night that I can see the farthest. At night, even with the naked eye, I can see stars that are millions of miles away.
Imagine Paul's view on those dark nights as he traveled from one place to the next. Sleeping under the stars, he saw the darkness of sins of the past. He had been there at the stoning of Stephen, giving approval to his death (Acts 7:54-8:1). He had breathed out "murderous threats" and put countless Christians, men and women, into prison (Acts 9:1-2). The darkness of sin and guilt and pain must have been oppressive.
But that darkness also allowed Paul to view the light of God's mercy more clearly. The risen Christ had appeared to him (Acts 9:4-6). Not only did he get physical sight (Acts 9:18), he saw the Savior's forgiving love. "Christ Jesus came into the world to save sinners, of whom I am the worst" (1 Timothy 1:15). He shared his view of God's mercy in Romans 3:21-5:21. 
In addition to that incredible view, he shares in our reading for today(find 2 Corinthians 12 here) his experience seeing the glories of heaven.
It is this view of God's mercy that sustained Paul when he struggled with his "thorn in the flesh, the messenger of Satan to torment" him.
If you struggle in the darkness, go back and see Paul's view of God's mercy. Go back and see what he was willing to suffering for the sake of Christ (2 Corinthians 11:23-29). Go back and recognize the signs of his divine calling as an apostle (signs, wonders and miracles–2 Corinthians 12:12). Let him convince you that his view of God's mercy is true.
Then, in the darkness, when we see God's mercy as Paul did, we can trust that God's words to Paul apply to us as well: "My grace is sufficient for you, for my power is made perfect in weakness" (2 Corinthians 12:9). Even in my failures, the light of God's mercy shines and he is glorified. That is enough.
This view of God's mercy is the wisdom that "brightens a person's face and changes his hard appearance" (Ecclesiastes 8:1). King Solomon continues to lament in Ecclesiastes 7-9 (read it here) that so much of this world "under the sun" appears to be meaningless. It is only by faith that that we see life and purpose beyond life "under the sun." Only by faith do we see through the darkness and view God's mercy.
Prayer: Lord, in the darkness, let us view the light of your mercy. Amen. 
Worship with us
If you haven't had a chance to worship with us, join us in online worship (click here). The worship folder is attached. If you only have time to watch the message, click here. May God bless your worship!
Bible Studies
As he introduces the online worship, Pastor Nate mentions that one Following the Promise section is just ending and he has just begun another with about 45 people between the two groups. God be praised. If you would like to join him in this review of God's promises to you, just reply to this email and I'll connect you.
I will be leading a Bible study based on GroupWork again on Thursday, August 13 at 7 pm. Join us as we deal with the issue of speaking in tongues and the greatest spiritual gift as we study 2 Corinthians 12-14. Register your interest by replying to this email.
Global Leadership Summit
Register here for this life changing two day event coming up this Thursday
and Friday. Your business, your church, and your community will benefit when you grow in your leadership ability.
God bless your service to your Savior today and every day.
Pastor Pete