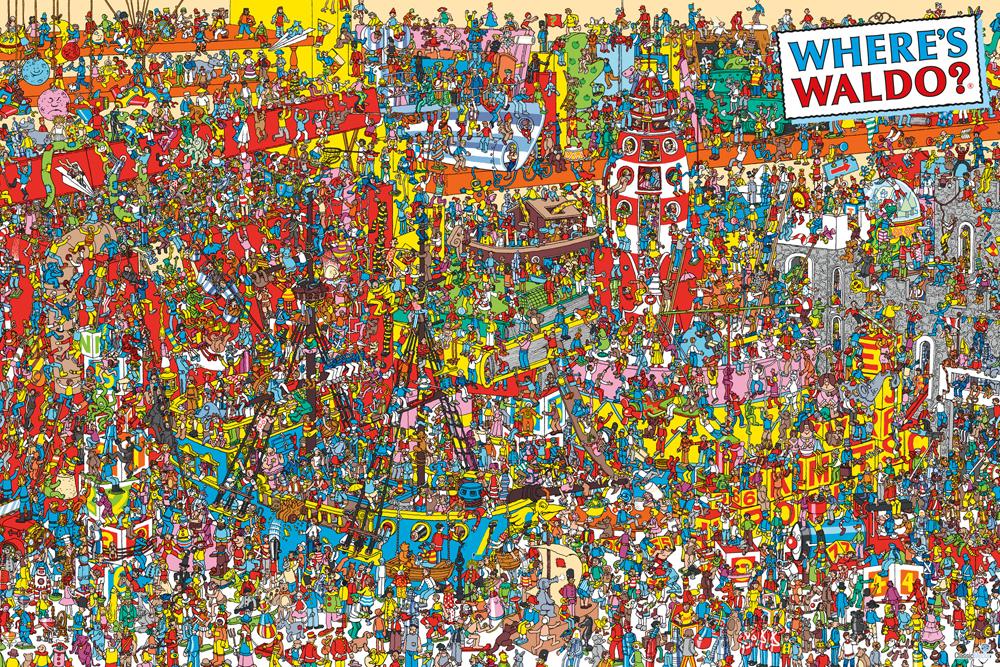 Where's Waldo? If you enjoyed finding Waldo as a kid, hope you can find him in this picture!
Waldo comes to mind as we look at the last of the Jesus, Friend of All messages this weekend. We are going to look for ourselves in this picture. (Click here to read the picture.) Are we…
The one on the fringe?
The surprised guests?
The uncomfortable defender?
The pious enemy?
When we see ourselves in this picture, we will be better prepared to see ourselves in the picture the weekend of February 10 when we start the follow-up message series: Me? Friend of All.
If anyone has a "Waldo" stocking hat, bring it along with you to church! I can't wait to join you in the search. Where am I in this picture?
Jesus, Friend of All Series
If you have missed any of the messages from this series, you can catch up by watch a video, downloading a podcast, or reading a manuscript.
School Open House Update
Over 30 families attended our Lutheran School Open House last Sunday:
22 expressed interest in 3K or 4K,
6 families expressed interest in Kindergarten, and
3 families stopped in inquiring about grades 2, 3, 4 and 7 for their kids.
Have you considered a Christian education for your child? A Muskego family decided to make the switch from the public school system this year for their three kids and recently told Mr. Fitzsimmons, "I can't even tell you how much joy the school has brought to our life and our children." God be praised!
St. Paul's school offers…
Daily Bible study and Bible History time treasuring God's Word
Christ-centered teaching and learning across the curriculum
Christian-centered character development and mentoring
Excellent test scores with 75% of students scoring advanced in reading, math, and language
High parent-satisfaction ratings
Flexible 3K & 4K programs
Before and after school care
Generous tuition assistance
Participation in the Milwaukee and Wisconsin Parental School Choice programs
If you were unable to attend the Open House or would like more information about School Choice, Principal Seth Fitzsimmons would be happy to set up a one-on-one visit with you. He can be reached at (414) 422-0320, ext. 118 or email him at sfitzsimmons@stpaulmuskego.org.
Mission Outreach – A St. Paul's Core Value
St. Paul's is a leader in support of our Wisconsin Evangelical Lutheran Synod's world-wide ministry. Enjoy the synod's annual report of our ministry by clicking here.
Cool Million – Help Us Sign the Check!
Attached is an article about the Cool Million goal of $500,000 by Chicken Dinner (Feb 17) so that we can send our fifth $10,000 tithe gift to a mission partner and we can go forward with major renovation plans this summer. You can give to this or many other funds at www.stpaulmuskego.org/give.
Also attached are instructions to download your offering statement from My St Paul's and our St. Paul's News.
The forecast says "Winter is over! Spring is here!" (for 3 days) Don't you just love Wisconsin weather!
God bless!
Pastor Pete